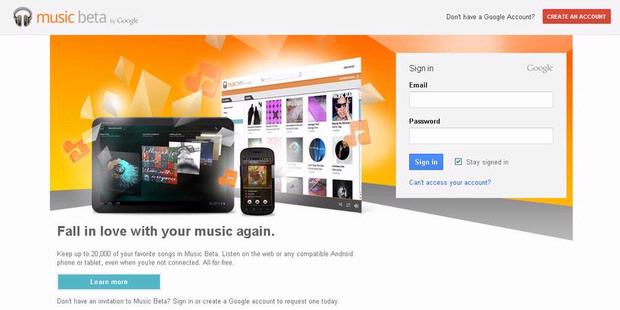 Find music you love. Check out Android Market for staff-picked rising artists and great bands from your favorite genres. Meanwhile, Google Music works seamlessly with Android Market to offer personalized recommendations based on what you listen to most. And when you're not shopping for new music, rediscover your own library by creating an Instant Mix.
Persaingan antara Google dan Apple semakin terbuka setelah diluncurkannya
Google Music
sebagai layanan penjualan musik digital. Layanan baru ini akan menjadi pesaing, baik bagi iTunes milik Apple maupun layanan serupa dari Amazon.
Layanan penjualan musik online oleh Google itu dibuka pada Rabu (16/11/2011) atau delapan tahun setelah Apple merilis layanan iTunes.
"
Hari ini kami umumkan, Anda dapat membeli jutaan lagu dari Android Market
," kata Product Manager Google Paul Joyce dalam konferensi pers di Los Angeles, Rabu.
Untuk sementara, layanan ini baru tersedia gratis di Amerika Serikat. Lagu-lagu digital tersebut dapat dinikmati lewat Android Market di ponsel berbasis Android, sementara layanan untuk tablet PC bersistem Android akan segera dibuka. Pengguna Android juga berkesempatan mengunggah lagu dari perangkat Android.
Layanan ini dibentuk atas kerja sama Google dengan tiga label musik ternama, yakni Sony Music Entertainment, Universal Music Group, dan EMI Music. Google akan menyediakan 8 juta lagu dari ketiga industri musik tersebut dan akan membanderolnya dengan harga 99 sen hingga 1,29 dollar AS untuk setiap lagu yang diunduh.
"Bekerja sama dengan Google dalam penjualan lagu kami merupakan suatu terobosan. Kami berharap hal ini akan menjadi sumber pendapatan baru bagi artis kami," kata Robert Wells selaku President of Global Digital Business di Universal Music.
Sumber :AFP